EXOTIC SUPER-STAR BAKERY WORLD'S LARGEST CAKES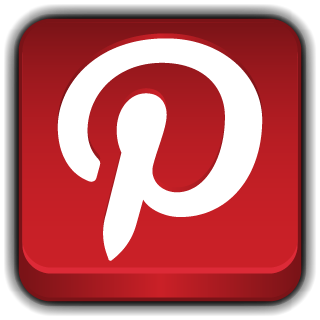 Delivery of our cakes anywhere in the United States in one HOUR PLEASE CALL 1-866-396-8429
IN Alaska Atlantic city Alabama Arkansas Arizona California Canada Connecticut Colorado Delaware Florida Georgia Hawaii Idaho Illinois Indiana Iowa Kansas Kentucky Las Vegas Nevada Los Angeles Louisiana Maine Massachusetts Maryland Michigan Minnesota Mississippi Missouri Montana Nassau Bahamas Paradise Island New Hampshire Nebraska New Jersey New Mexico New Orleans New York North Carolina North Dakota Ohio Oklahoma Ontario Oregon Pennsylvania Quebec Rhode Island San Francisco Savannah Seattle Washington South Carolina South Dakota Tennessee Texas Toronto Utah Virginia Vermont Washington DC West Virginia Wisconsin Wyoming
THE BAKERIES ONLY NEED 1 HOUR NOTICE, FOR ANY CAKE.
PLEASE LOOK FOR OUR 125 PAGE LINK BAR WITH OVER 1000 CUSTOM CAKES AT THE BOTTOM OF EVERY PAGE !!!!!!!!
HERE ARE SOME OF OUR TV. & SUPERSTAR FOODS & CAKES WE HAVE BAKED UP .......
MADISON SQUARE GARDEN NEW YORK STRAWBERRY TART 25' 35'

A 12',1200 lbs MUFFIN TAKING ON A U.S. TOUR

A DESK MADE OUT OF DONUTS IN NEW YORK

3 FOOT GIANT CHOCOLATE CHIP CREAM

SANDWICH IN CALIFORNIA

A DESK MADE FROM COOKIES FOR IN NEW YORK

A SPECIAL TV HOST

A STADIUM MADE FROM CHOCOLATE

BARS FOR LEAGUE WORLD SERIES

A SIX FOOT' CHOC CREAM PIE FOR TV SHOW

WORLD'S LARGEST TART 30' BY 40'

FOR CHARITY IN CHILDREN HOSPITAL BROOKLYN NEW YORK

AN ENTIRE DESK MADE FROM RICE CANDY

FOR A TV TALK SHOW HOST IN NEW YORK MANHATTAN

UNCLE SAM'S BIRTHDAY PARTY AT THE WORLD OLYMPICS,

WITH NATIONAL GOLD MEDALIST

HORSES ASS CAKE FOR FAMOUS STAR

ON THE FAMOUS TALK SHOW UPSTATE NEW YORK

WORLD'S LARGEST 30TH ANNIVERSARY CAKE 15' BY 25'

FOR A TRUCK NATIONAL TV COMMERCIAL
Stores IN Alaska Atlantic city Alabama Arkansas Arizona California Canada Connecticut Colorado Delaware Florida Georgia Hawaii Idaho Illinois Indiana Iowa Kansas Kentucky Las Vegas Nevada Los Angeles Louisiana Maine Massachusetts Maryland Michigan Minnesota Mississippi Missouri Montana Nassau Bahamas Paradise Island New Hampshire Nebraska New Jersey New Mexico New Orleans New York North Carolina North Dakota Ohio Oklahoma Ontario Oregon Pennsylvania Quebec Rhode Island San Francisco Savannah Seattle Washington South Carolina South Dakota Tennessee Texas Toronto Utah Virginia Vermont Washington DC West Virginia Wisconsin Wyoming
CLICK ON A LINK BELOW FOR MORE OF EROTIC & EXOTIC & NOVELTY CAKES....
Thank you for considering The Erotic bakery for your party cakes and erotic cake and bakery needs. Our cake decorators specialize in wedding cakes, holiday cakes, grooms cakes, birthday cakes, specialty cakes, custom cakes, adult candies, bachelor cakes, tit cakes, dick cakes, breast cakes, vagina cakes, bachelorette cookies, x-rated cake, x rated cake, French pastries and decorative cakes. We also carry sugar free cakes, diabetic cakes, cholesterol free items......© 2001 www.cakes3.com.....